Description
Stay dry & warm with KalKal Waterproof Insulated Rain Boots. Perfect for farm work, gardening, and hunting. These boots provide 100% waterproof protection, ensuring you stay dry in all conditions. The insulation keeps you comfortably warm, even in cooler climates. Prepare for your outdoor ventures confidently with these reliable and versatile waterproof rain boots.
100% Waterproof
Kalkal insulated rain boots are made from 5mm neoprene and heavy-duty rubber which extends up above the ankle for protection from water and objects, providing extra durability and 100% waterproof.
Whether you are working, hunting, fishing, camping or even playing in the rain, these waterproof boots will always keep your feet dry all day around.
Keeps Dry and Warm
These work boots with stretch-fit topline binding snugs calf to keep warmth in and cold & snow out. Keep your feet warm and dry even in the wettest situation. Comfort Range: Sub-Freezing to 65°F / 18°C.
Easy to put on and off
With a rigid rubber shell that provides a firm and reliable layer of protection for your toes, kick plates and pull loops on the back allow you to easily put on and take off the shoes.
Comfortable and Rugged
Kalkal waterproof rubber boots are designed for total comfort with a snug fit. It makes you feel like walking in clouds. Comfortable and lightweight, with a steel shank arch support and soft feel footbed, they can be worn for an extended time with no foot fatigue.
Extremely Grippy
These rubber boots with built-in steel shank offer the best arch support and foot protection. Rubber soles with deep treads are perfect for any workplace terrain. Great traction allows you to walk on snow & ice without slipping and falling.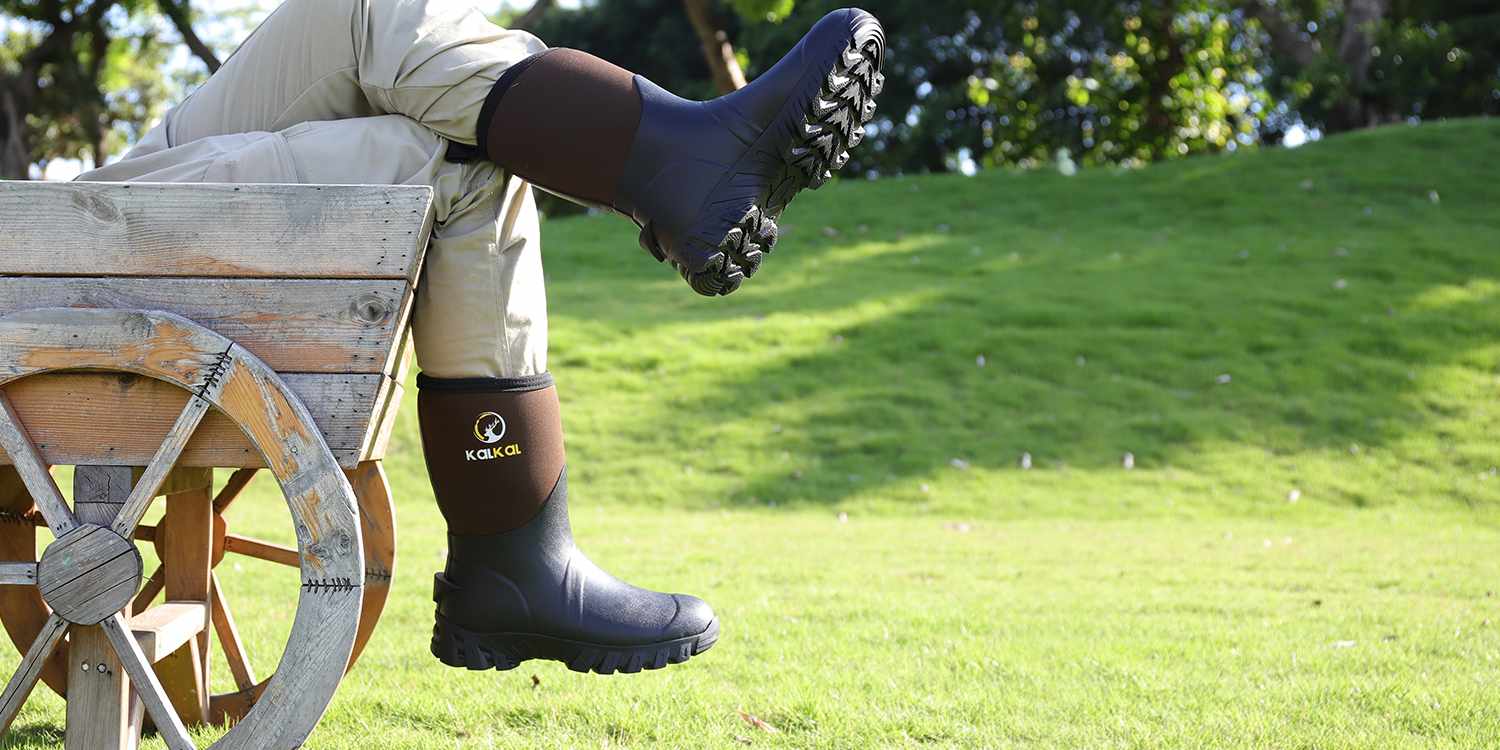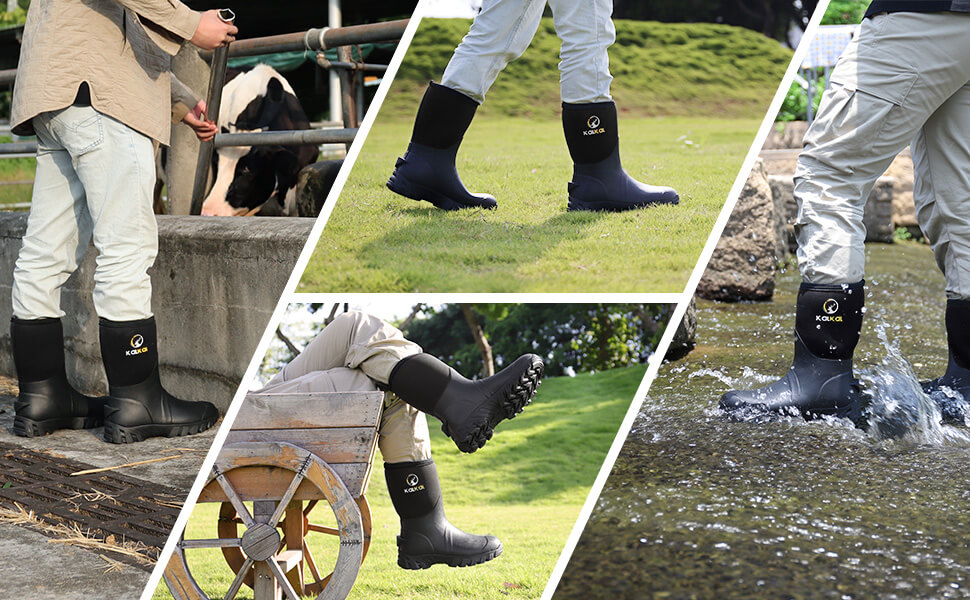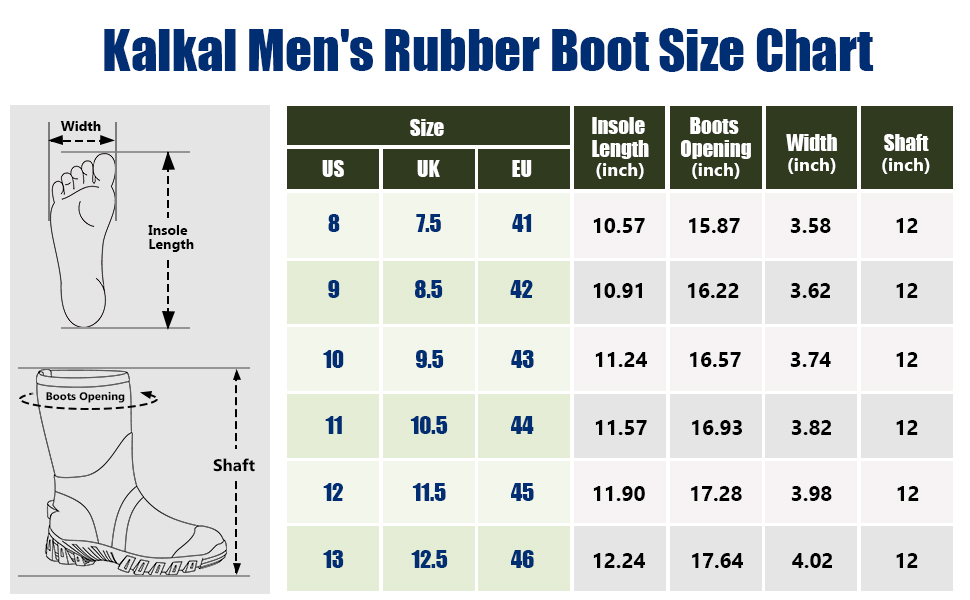 *To determine a perfect size, please refer to our Boots Size Guide on how to measure your feet and choose the best fit for you.