Description
Warm&Waterproof
6 mm Neoprene Uppers provide extra toughness and 100% waterproof hunting boots, along with shock absorption and heat retention properties. Your hunting trip will never be spoiled by wet or cold conditions.
Warmth & Flexibility
Flexible neoprene with a simple-to-install breathable mesh creates better air circulation while also regulating the temperature inside the hunting boot. Simply roll it down to make it cooler when the temperature rises and to dry quicker at the end of your day.
Comfort Temperature Rated: -22°F/-30°C to 41°F/ 5°C.
Anti-Slip & Foot Protection
Anti-slip ribbed outsole wraps the perimeter for maximum stability and performance in mud and snow, protective rubber exteriors resist punctures while providing ample flexibility and foot protection.
Cushioning & Shock Absorption
Experience ultimate walking comfort with KalKal hunter rain boots with cushioning and shock absorption features. The rear part of the boots is equipped with a rubber foam sponge, which provides a snug fit around the calf, offering improved support and ample foot protection.
Strong Yet Lightweight
KalKal lightweight hunting boot is a game changer, applying a highly durable, light and insulating polyurethane design instead of the commonly seen rubber shell. Tread comfortably and hunt confidently through the most aggressive terrain.
Versatile Usage
Embrace the versatility of KalKal warmest hunting boots, designed for men and engineered to withstand flooded areas, snow, mud, and various other conditions. Whether you're engaged in hunting, yard work, or fishing, these boots will adapt to your needs, ensuring that you excel in any outdoor activity.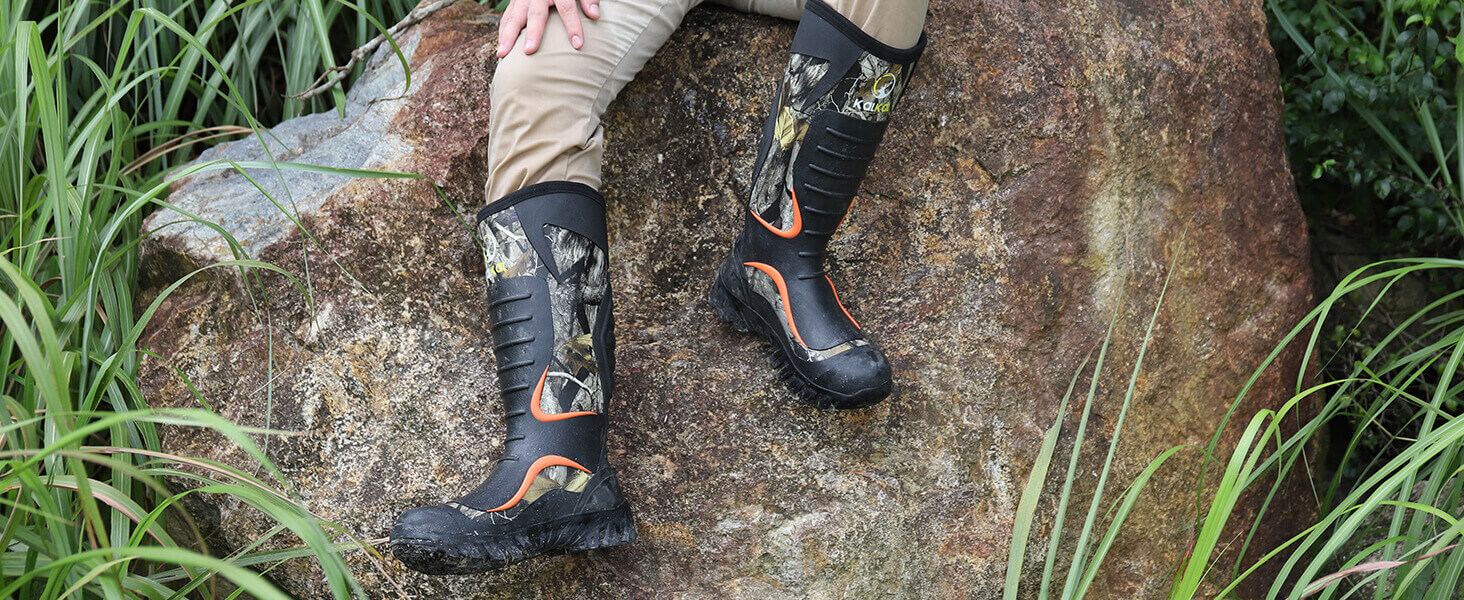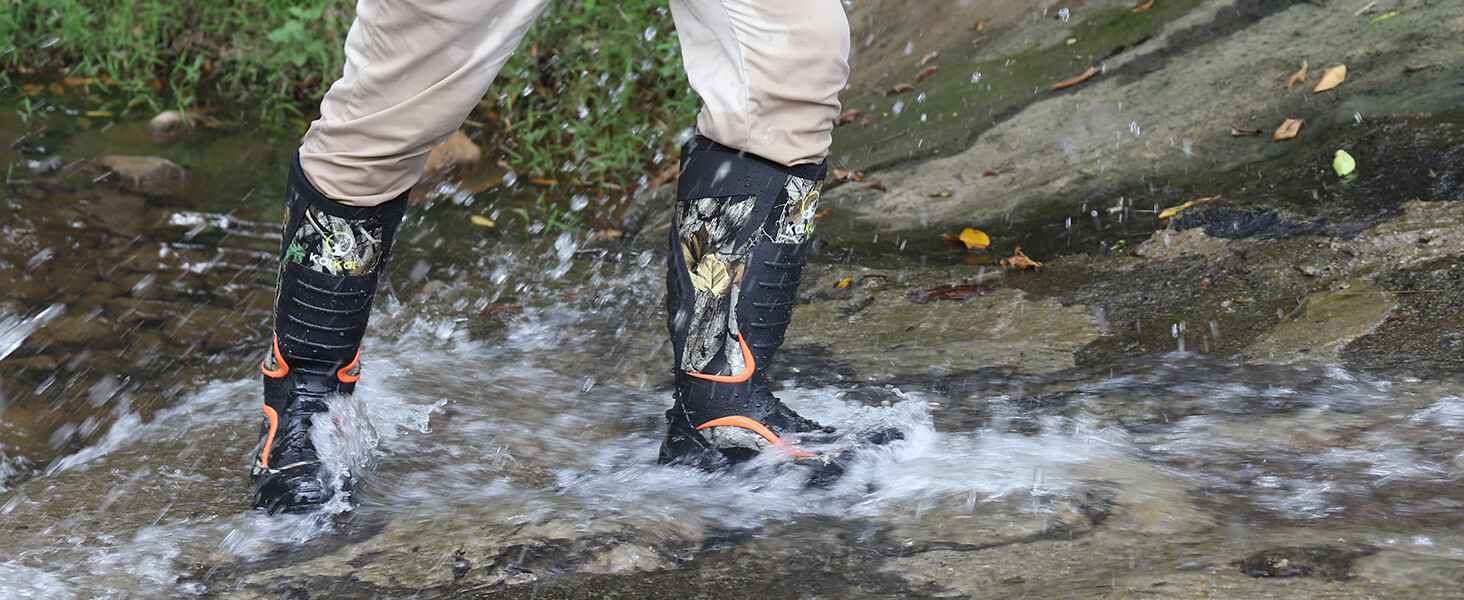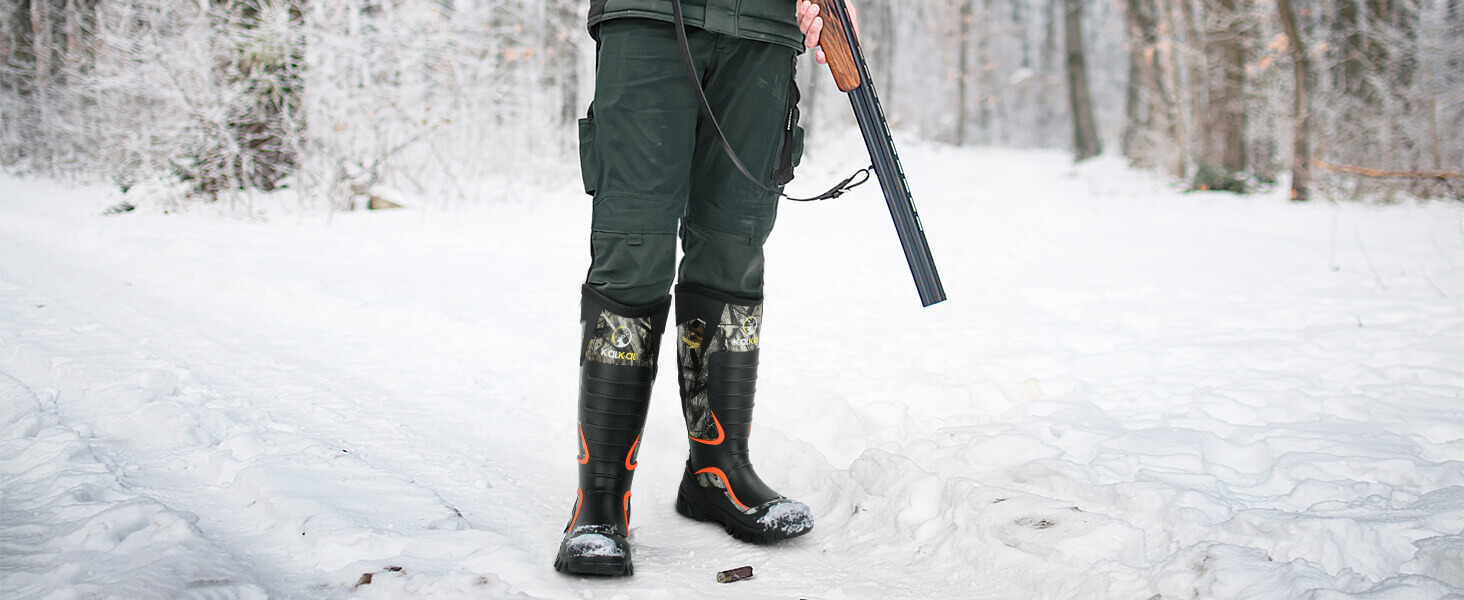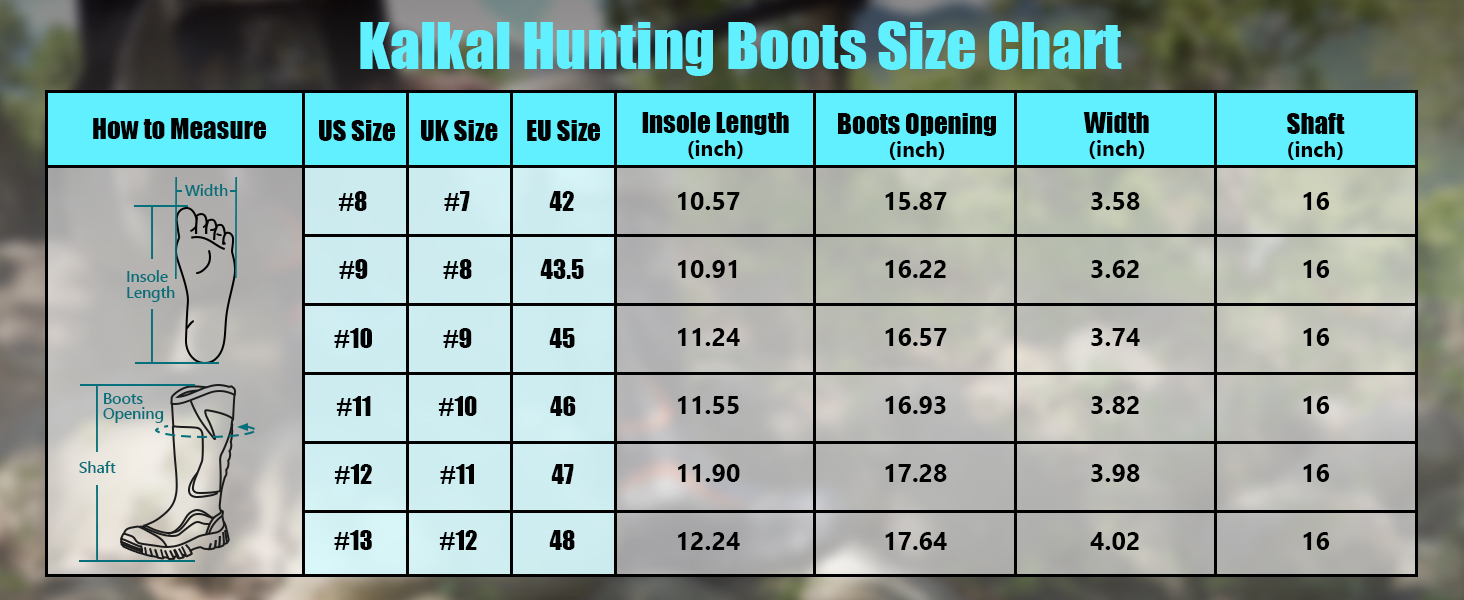 *To determine a perfect size, please refer to our Boots Size Guide on how to measure your feet and choose the best fit for you.