Description
KalKal Snake Boots provide outstanding durability, lightness, and insulating properties, making them suitable for many outdoor activities, such as hunting, fishing, and gardening. With these hunting boots, you can hunt confidently and comfortably through the most aggressive terrain with your feet comfortable and secure.
Snake Bite Protection
Kalkal's best snake proof boots can provide enhanced snake bite protection. A specially designed anti-snake bite material is implemented in the shaft of the snake boots, guarding against snake bites in hunting areas, allowing you to fully enjoy your hunting experience.
Stay Dry & Comfortable
These snake proof boots are made of 5mm neoprene and natural rubber provide durability and are 100% waterproof. Deep-lug rubber outsole ensures excellent slip resistance on rugged terrains, keeping your feet dry and comfy all day.
Warmth & Flexibility
Kalkal rubber hunting boots feature a breathable mesh lining that creates better air circulation, as well as regulating the temperature inside. The hunting boots provide maximum comfort in temperatures from -4°F/-20°C to 59°F/15°C. Built-in adjustable boot straps to tailor the calf size to your preference, and secure it effortlessly to your leg.
Anti-Slip & Added Protection
The rugged ribbed outsole encompasses the whole outside of the boot to ensure maximum stability and durability even in the most difficult terrains such as mud and snow. Enhanced foot protection is guaranteed by a reinforced rubber shell at the toe and heel, offering both flexibility and defense against punctures.
Cushioning & Shock Absorption
Enjoy optimal walking comfort with Kalkal hunting boots for snake protection. The rear portion has a rubber foam sponge, providing cushioning and shock absorption for a snug fit around the calf, offering better support and adequate foot protection.
Versatile Usage
These snakebite proof boots are ideal for various outdoor activities. Whether hunting, yard work, fishing, or wilderness hiking, these boots adapt to your needs. Embrace their versatility and excel in any outdoor endeavor.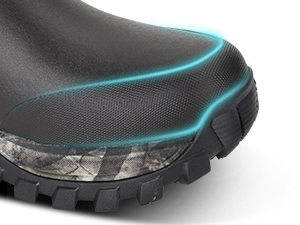 Reinforced Toe Cap
Provides added strength and durability for tough conditions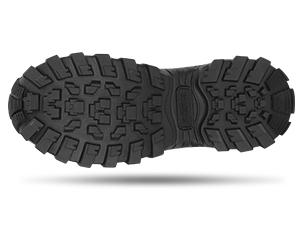 Anti-slip Outsole
Provide firm grip and stability on any terrains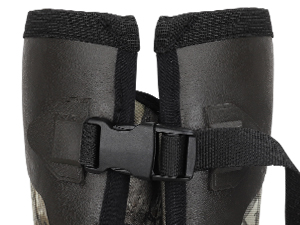 Adjustable cuff gusset for a perfect fit to any calf size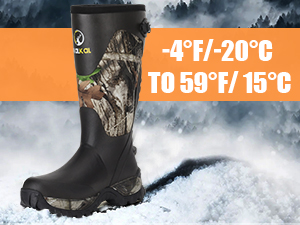 Insulation&Warmth
Keep comfortable and warm in temperatures ranging from -4°F/-20°C to 59°F/ 15°C