The dove hunting season is about to start and it is the right time to check your dove hunting gear for an upgrade. Whether you are a novice or a seasoned dove hunter, you need a special set of dove hunting gear that can make your hunting experience a memorable one.
After all, you will talk about it until the next season starts. Dove hunting gear enhances comfort and increases the chances of a successful hunt. This blog post is all about dove hunting accessories that you must have along with a few recommendations.
The Basics of Dove Hunting
Dove hunting is a social hunting event that attracts seasoned and novice hunters alike. The game is all about skills, the right, gear, and knowledge of bird behavior.
As the dove hunting season kicks in, there are different locations where one can fulfill their dove hunting goals and create amazing experiences for life.
The process of dove hunting is simple as the hunter needs a gun and a transport to the fields, once at the field, you take your position (stand or sit) wait for the doves to offer you a clear aim, and bang, you shoot!
However, there is always more to the picture, or we all would have our names in the Guinness Book of World Records for the greatest number of doves hunted, wouldn't we?
So, to ensure you are all set for the next dove hunting event, it is essential to understand a few basics of dove hunting. While a lot depends on your luck when hunting dove, these basics surely can help you raise your numbers.
Know The Birds
Understanding the behavior of the bird is one of the most important aspects of successful dove hunting.
There are diverse ranges of doves in different parts of the United States and depending upon your choice of dove hunting lands, you must know what species you are targeting.
To make it easy for dove hunting trip, you will need to understand doves' behavior, flight patterns, and habits. With sound understanding, you can predict the dove's next move which increases successful outcomes.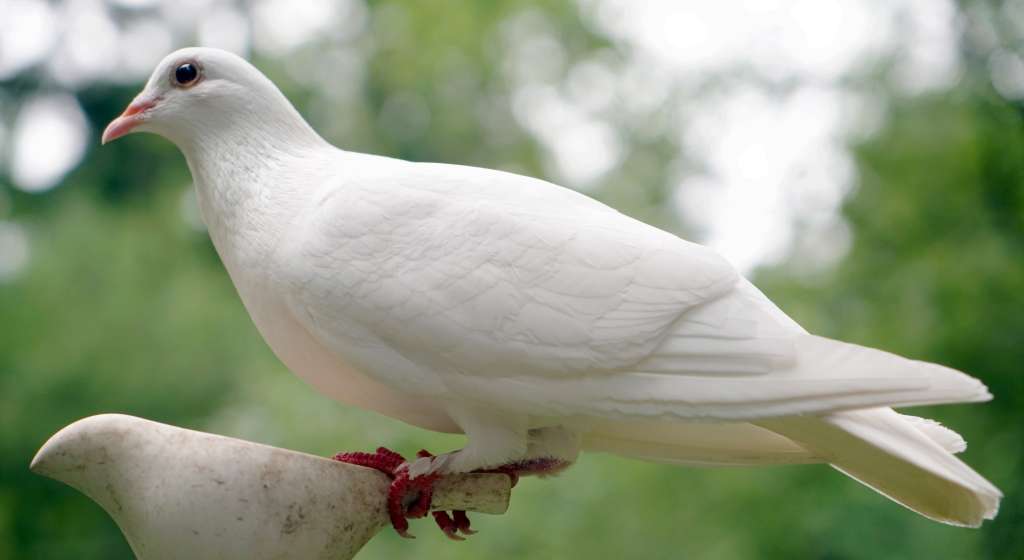 Know The License and Permits
Dove hunting regulations for different parts of the United States are unique. Before you get into the hunter's zone, make sure you obtain the required license and permits. The regulations vary from state to state and county. It is best to check local hunting regulations before you kickstart.
Know The Gears
Right dove hunting gears can be a fresh blog title in itself because there is a lot to explain. From choosing the best shotgun and ammunition to picking a hunting vest and comfortable hunting boots and camo suits, there is a lot to do when it comes to diving hunting gear. Later in this blog, we have a whole section dedicated to explaining dove hunting gears.
Know The Hunting Area
Knowing the hunting area helps you find the ideal spot for maximum kills. You must scout the land and check for bird activity. There are different feeding areas, water sources, as well as roosting sites where there are higher chances of spotting doves. Other best spots for dove hunting include open spaces, grain fields, and water areas.
Know The Drill
You don't just get to the field and start shooting left and right. For the best experience, you must know the hunting drill which includes setting up decoys, creating camouflage, ensuring concealment, and more.
Now that you have your dove hunting basics clear, let us step into the next and most important section of the post- 'Right Dove Hunting Gears'.
Until and unless you have the best dove-hunting gears with you, your chances of success are shaky. So, what are the essential dove hunting gears that you must have to get hunting ready for the season? Let's find out!
11 Essential Dove Hunting Gear
We have made a detailed Dove hunting gear checklist to help you prepare for the season. Novices can buy new dove hunting gear while seasoned hunters can check their possessions if anything demands a change or an upgrade.
Anyway, it is better to bring all these supplies with you when you begin your dove-hunting expedition.
So, here is a list of essential dove hunting gear that will enhance your joy of a successful hunt while keeping you safe and comfortable.
1. Shotgun
You can't shoot a dove without a shotgun! So, this goes first in the dove hunting gear checklist. You will be bombarded with a range of opinions when you are looking for what is the best dove hunting shotguns.
Every dove hunter has their own liking for shotguns when it comes to the perfect dove hunting. If you are a beginner, we recommend having a 12-or 20- gauge shotgun.
They work mighty perfectly for the majority of dove fields. Other gauges that you will easily spot on the field include  12-, 16-, 20- and 28-gauges and .410 caliber, all these and more in the category of semi-camouflaged, slick black, wooden pumps and single shots.
Experienced dove hunters, however, have a distinct choice of dove hunting gear which includes the 28 and .410 caliber shotgun. Whichever shotgun you choose, make sure that it has the maximum capacity of holding three shotshells.
2. Ammunition and Chokes
The variety of ammunition and chokes available in the market for dove hunting is nearly double the number of shotguns. This means you will have to face a lot of confusion before making the final choice.
While each box of ammo comes with vibrant packaging attractive enough to woo you, it is the smaller shot sizes such as  7, 7-1/2, or 8s. With smaller shot sizes, you will have more pellet down range which means you have higher chances of shooting down a dove.
Here it is important to note that doves are fast flyers, which makes them tricky to shoot. If you are aiming at success in the first shot, choosing a shotgun with a modified cylinder is recommended as it scatters the pellets covering a larger area.
Also, your shooting and aiming skills make a lot of difference here. As mentioned, doves are tricky and quick and even the most avid hunters run out of ammo while hunting doves during the month of September.
3. Hunting License and Permits
Depending upon the choice of the hunting field, you will have to acquire some licenses and permits. Wing shooting without a license and permit is a punishable offense and can lead to a permanent ban. Thoroughly read and understand the hunting rules and regulations of the hunting location before you embark on your journey to wing hunting.
4. Dove Hunting Clothing
Wearing comfortable and camouflage clothes is what successful wing hunters recommend. If you are new to the game, understand that doves are clever and they can feel the human presence in the air right away.
A camo-designed dove hunting shirt paired with a comfortable pair of jeans makes the perfect dove hunting outfits. You can also choose to wear cargo pants as they have multiple pockets to put your ammo, water, and some snacks.
However, to elevate your look and overall comfort during dove hunting, we recommend wearing a camouflage jacket as well.
5. Ghillie suit for dove hunting
If you want to camouflage and record success in dove hunting, the Ghillie suit is a must-have. Yes, you can try dove hunting without this camouflaging outfit, but then how will you avoid getting spotted by the doves?
Ghillie suits are specially designed to offer head-to-toe camouflage. Especially the ghillie suit by Kalkal. It is made of a 4 pounds and 5-color blend of threads and yet is very soft, breathable, and stretchable. You can buy this suit in both adult and kids sizes to enjoy dove hunting to the fullest.
6. Hunting boots
If you are a wing hunting enthusiast, you must know just how important it is to have your feet sturdy on the ground. Also, even if you are all set up with the camouflage, your shoes can be the out-of-the-ordinary thing the birds would watch from up above.
Moreover, a good pair of hunting boots makes you comfortable and protected as you spend long hours hunting doves on the field. There are many options available out of which we recommend Kalkal Rubber Insulated Hunting Boots for men and women.
KalKal hunting boot is a game-changing choice for hunters. It features a durable and insulating polyurethane design, offering comfort and confidence in even the toughest terrains. And they are lightweight, very comfortable to wear, sturdy, and available in camouflage design.
7. Decoys
To attract doves toward you, you can use dove decoys. The passing doves are more likely to approach your hunting zone if you have a few dove decoys installed cleverly. It is one of the major factors that contribute to a successful hunt. Buy one from Cabela's and you are sorted.
8. Hunting chair or stool
Dove hunting is a time-consuming process so you must be ready to wait patiently as you scan the area for the doves. Make sure you carry a lightweight and comfortable dove hunting chair or stool with you.
For a comfortable chair option, you can consider MOmarsh tactical dove chair They are very comfortable, lightweight as well as many gear storage bags.
9. Binoculars
To efficiently scout and spot the doves having binoculars is important. You must be able to spot the doves from a distance as getting too close can make sense of your presence and fly away. A good option that we suggest is Vortex Diamondback HD Binoculars.
You may also like: How to Choose the Right Binoculars for Hunting
10. Protective gear
Hunting sunglasses, ear protection gear as well as a first aid kit are also necessary items in the dove hunting checklist. You must have these essentials with you to ensure a fun and safe experience.
11. Cleaning kit
If you have an adventure in your mind and are planning to clean the doves on the site itself, make sure you have a cleaning kit with you. The cleaning kit should include basic items like gloves, wipes, spray water bottles, trash bags, etc. Even, everyone should carry a gun cleaning kit also.
Above are some of the necessary hunting gears that you should prepare for your dove hunting trip. Apart from this, you can also bring other hunting necessities such as dove hunting hat, camo hunting umbrella, hunting belt bag, hunting blinds.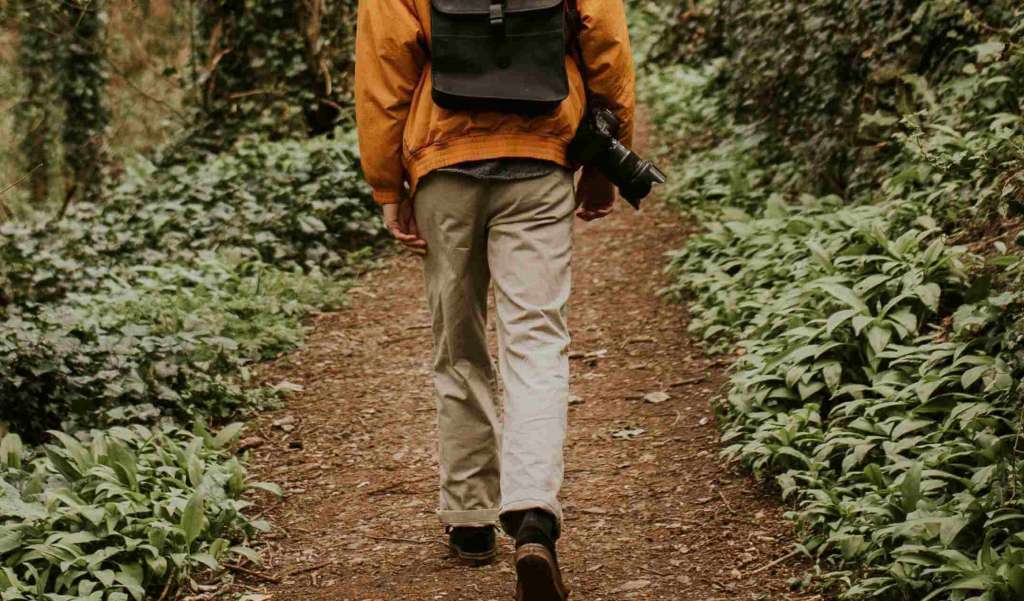 Tips For Preparing For A Successful Hunt
As tempting as it sounds to take a shotgun and hunt those little flyers, dove hunting is a tough sport. However, with due preparation, you can easily ensure favorable outcomes.
From packing the right dove hunting gear to ensuring safety throughout the expedition, here are a few tips that can help you prepare for a successful dove hunt.
Be an early hunter
From September till November (with favorable weather conditions) it is official dove hunting season. If you want to secure success in your dove hunting expedition, you must start hunting as soon as the season kickstarts. This gives you more options as at the start of the season there are more migratory birds.
Lead your target
Doves are known for their speed of flying more than 55 mph and chasing them with a shotgun at times becomes impossible, However, if you follow the rule- lead your target- you have higher chances of success.
Use decoys
Using decoys is the most effective way to lure the doves and then shoot them. The majority of shot doves are either shot near the feeding fields or flying toward them. This is why experts recommend having decoys as a part of your dove hunting gear. However, how and where you place the decoy plays a crucial role in the process.
 Camouflage
Remember that birds can see us from above. If they spot anything out of the ordinary, they consider it a red flag. Wearing camouflage helps a lot in becoming un-spottable to the doves and hence contributes to your chances of success.
Safety first
Whatever you do, make sure you are comfortable and safe during the entire hunt. It is advisable to wear comfortable hunting shoes, put ear protective gear on, clean and check your weapons, and have food and snack handy to refill your energy levels.
Conclusion
Now, with all this information, we hope you are all set for your next dove hunting trip. Make sure you pack all the essential dove hunting gear mentioned in this post to secure the maximum hunts.
Also, whatever you do or whichever field you choose to dove hunt, always prioritize your safety and follow the rules and regulations. Remember that dove hunting is a fun-filled sport that can be best enjoyed when you have the right dove-hunting gear as well as the maximum number of doves in the basket.