Whether you are an experienced butcher or just starting out a job in the food processing industry, having the right footwear is essential for a safe and comfortable work environment. That's where butcher boots come in.
In this article, we'll explore some of the top butcher boot options available on the market, highlighting their key features and benefits to help you find the perfect pair for your butchering needs.
What Are Butcher Boots?
Butcher boots, as the name suggests, are a type of work boots designed specifically for butchers and meat processing professionals.
They are crafted to meet the unique needs of butchers, providing them with the perfect combination of safety, cleanliness, and comfort.
From toe protection to slip resistance, waterproofing to arch support, butcher boots offer a range of features that make them the ideal choice for those working with sharp tools and potentially hazardous materials.
What Boots Does Butcher Wear?
There are various boot types and styles available to suit butchers' preferences and job requirements. Some of the common types of butcher boots include:
Traditional Leather Butcher Boots: These boots often feature full-grain leather uppers for durability and water resistance. They maintain a classic look while providing the necessary protection.
Steel Toe Butcher Boots: Steel toe caps offer enhanced protection against heavy objects, such as knives or cleavers, which may accidentally fall in the workplace.
Rubber Butcher Boots: These boots are made from rubber or synthetic materials, providing excellent waterproofing and easy cleaning. They are often used in wet or messy environments.
High-Cut and Low-Cut Styles: Butcher boots come in various heights, from high-cut options that provide ankle support to low-cut styles that offer greater flexibility.
Insulated Butcher Boots: In colder environments, insulated butcher boots help keep the feet warm and comfortable during long shifts.
Why Do Butchers Wear Work Boots?
Before deciding to buy a pair of butcher boots or not, it's essential to understand why butchers wear them in the first place. A butcher's job involves many tasks that require high levels of attention to safety precautions and cleanliness. So, butchers will wear work boots that can help them keep safe and clean all day.
Here are some of the key features of butcher boots that can explain why butcher boots are a must for those in the workplace:
Safety
Safety is a top priority in a butcher's daily routine. The work environment is filled with sharp tools, including knives, cleavers, and saws, and there is a high risk of getting injured during work.
Thus, butcher boots usually build with steel toe caps to provide essential protection against accidental drops or slips, ensuring that feet remain safe from potential harm.
Hygiene
It is important to maintain a clean and hygienic environment in the meat processing workplace. As a butcher, you may come into contact with blood, sewage, and other substances that might stain your clothes and feet.
Waterproof work boots are specially designed to prevent contamination.
They are manufactured of easy-to-clean and sanitizing materials, decreasing the possibility of cross-contamination and ensuring food safety regulations are met.
Waterproof
Given the frequent exposure to liquids in butchering workplace, waterproof boots are highly recommended. The waterproofing feature prevents liquid or moisture from seeping into the shoes, keeping the feet dry and comfortable throughout the workday.
Breathability
Butchery work can be hot and sweaty, so consider boots with breathable materials and moisture-wicking linings to keep your feet cool and dry.
Comfort and Fit
Butchers spend long hours on their feet, often standing in one place for extended periods. The right pair of butcher boots with the right size provides essential comfort and support to reduce fatigue and discomfort during demanding shifts.
It's essential to measure your feet accurately and choose a size that provides enough room for your toes without being too loose or too narrow.
Durability
The demanding nature of butchery work requires footwear that can withstand the rigors of the job. A high-quality pair of butcher boots should assure durability in challenging conditions, making it a wise and long-term investment for your money.
Important Safety Features In Boots for Butchers
Among the above features of butcher boots, safety is the primary concern. While many rain boots or rubber boots can act as work boots for butchers, true butcher footwear needs safety features to protect butchers' feet while keeping them comfortable.
Before buying a pair of butcher boots, you should consider those work boots that are built in with the following safety features.
Toe Protection
One of the most critical safety features in butcher boots is toe protection. Many models come equipped with steel or composite toe caps that provide a barrier against falling objects such as knives or other butchering equipment, ensuring that toes remain unharmed.
Slip-Resistant Outsole
Slippery surfaces are common in butcher shops due to the presence of water, blood, and various liquids. Boots for butchers with build in slip-resistant soles and tread patterns help can help butchers maintain their footing and reduce the risk of accidents.
Puncture-Resistance
Butchers often deal with sharp objects that can penetrate traditional footwear. Work boots that are made with puncture-resistant materials can provide an additional layer of protection against sharp objects on the ground.
Arch Support
It can make a significant difference in how your feet feel after a long day at work if you wear the right boots with great arch support. Butchers may have to stand up for a long period to process meats, so it is advisable to look for boots that offer adequate arch support to reduce strain and fatigue.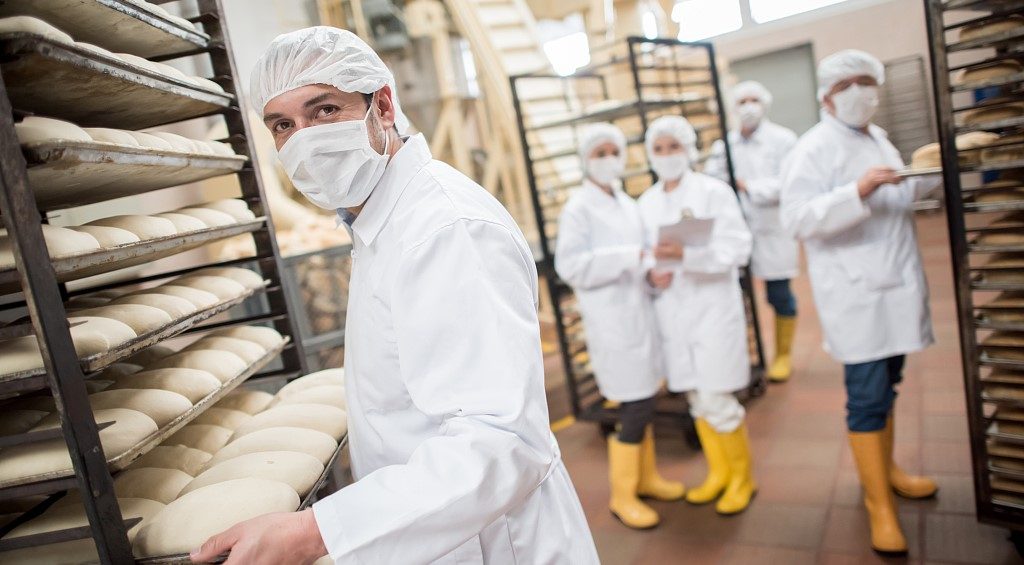 Top Rated Butcher Boots On the Market
Choosing the right pair of butcher boots can be challenging due to the variety of options available. To make your decision easier, we have explored different butcher boots on the market, and pick out the best ones that have been verified to last by customers.
The XTRATUF Men's Legacy Work Boots are a true game-changer for anyone who demands uncompromised performance and comfort in rugged conditions.
They feature a seamless barrier that stands strong against organic and inorganic acids, chemicals, and contaminants. The equipped cushioned insoles and arch support ensure you stay comfortable throughout your demanding workday.
Features:
Triple-dipped shells for extra watertight protection
Penetration Resistant
100% waterproof
slip resistant
Acid chemical resistant
Foam footbed reduces moisture and adds comfort
Danner offers a range of high-quality boots suitable for different workplace needs including butchering. With Danner's work boots, you'll get top-tier quality and protection.
These boots are made of full-grain leather, which has been carefully tested for durability. And the Danner Dry waterproofing technology will keep your feet dry in any condition.
As for safety, they have a steel toe and anti-slip features that can prevent butchers from injuries, enhancing their workday with comfort and safety at every turn.
Features:
Full-grain leathers upper
100% waterproof barrier
Steel toe meets ASTM standard
dual-density footbed with superior cushioning
Oil-and-slip-resistant rubber outsole
Shoes For Crews, a worldwide leader in slip-resistant footwear, it has a section of specific white rubber boots for butchers. These rubber shoes redefine safety, comfort, and durability by catering exclusively to the demands of butchers and professionals working in difficult conditions.
Features:
PVC upper
Meet SRC standard
Steel toe features
Slip-resistant outsole
Easy to wash and clean
Red Wing is a trusted brand known for its rugged and durable boots. Their butcher boots provide excellent protection, support, and longevity.  The boots are a little pricey comparing to other boots, but it is a good investment in the long run.
Features:
Non-metallic safety toe protection
Waterproof and insulation combination
Puncture-, slip- and heat resistance
Electrical hazard meets ASTM safety standard
Wide application for different usages
Blundstones are known for their stylish designs and comfort. Their steel toe options provide the necessary safety features for butchers without compromising on style.
The high boot shaft ensures clean and tidy, as well as protects your calves during work. Here are other features for these quality boots:
Features:
Steel penetration-resistant midsole
Highly resistant to water and liquid penetration
Up to 90% of extreme impact absorption
Slip and abrasion resistance
Comfort Arch footbed
Steel toe cap against cut resistance
Care and Maintenance Tips for Butcher Boots
To ensure that your butcher work boots provide long-lasting performance, it's essential to take proper care of them.
Here are some care and maintenance tips that you can carry out daily.
1.Regular Cleaning
Clean your boots regularly to remove dirt, grime, and potential contaminants. Use a damp cloth or sponge and a mild soap solution to wipe down the exterior. Make sure to clean the soles and crevices thoroughly.
2. Disinfection
In a hygiene-sensitive environment like a butcher shop, it's crucial to disinfect your boots regularly. You can use a sanitizing spray or a mixture of water and vinegar to disinfect the interior and exterior of the boots.
3. Drying
After each shift, allow your boots to air out and dry naturally. You can stuff tissue inside the boots to help absorb moisture or use a boot dryer to dry it quickly. But remember to avoid exposing them to direct heat sources with high temperatures, as excessive heat can damage the materials.
4. Waterproofing
Apply a suitable leather conditioner or waterproofing treatment to protect the boots and maintain their integrity. Follow the manufacturer's instructions for application.
5. Resoling
If your butcher boots have a glue-welted construction, they can be resoled when the soles wear out. Regularly inspect the soles for signs of wear and consider resoling when needed to extend the life of your boots.
6. Eliminate the smell
If your boots have weird odor, try to sprinkle baking soda inside them and let it sit overnight. Clean out the baking soda the next day, and the odor should be reduced.
7. Proper Storing
Store your boots properly when not in use. Keep them in a cool, dry place away from direct sunlight and extreme temperatures.
Regular cleaning and maintenance not only prolong the life of your boots but also keep them looking their best. Clean, well-kept boots always be a good companion with you at work.
Conclusion
If you work as a butcher or food preparer, investing in the right pair of boots is an investment in your safety and well-being. We have explored some of the great solutions on the market, emphasizing the features and benefits of boots for butchers, and hope the article can help you make an informed purchase decision.