Description
Kalkal versatile men's ankle deck boots are constructed with 100% waterproof full neoprene rubber that provides durability and a comfortable fit for the whole day. Convenience for any occasion, such as fishing, camping, gardening, motorcycle riding, or simply as rain shoes.
Keep Dry and Comfortable
KalKal fishing deck boots are crafted with authentic 100% waterproof neoprene and soft rubber materials, offering enhanced durability and 100% waterproof, while also withstanding cold temperatures in saltwater. You will stay dry all day long with these deck boots.
Arch Support and Breathability
Our moisture-wicking rubber boots feature a breathable lining that keeps feet dry and enhances overall comfort. The EVA insole with memory foam provides superior comfort and arch support for an elevated wearing experience.
Excellent Grip & Traction
With innovative non-slip tricolor outsole, these ankle deck boots can provide outstanding traction on uneven surfaces or slippery conditions. The bottom pattern designs offer extra grip to help you travel farther and faster with less effort while reducing fatigue.
Safety & Convenience
Crafted exclusively for sports and recreational fishermen, the deck boots are equipped with reflective webbing pull straps at the back to enhance safety and effortless gripping, enabling swift and easy on/off action.
Suitable for Multiple Uses
The versatile designs of Kalkal fishing and camping boots make them ideal for a wide range of applications, whether it is fishing, gardening, camping, or anything else. With their slip-on-and-go convenience, they can be worn anywhere.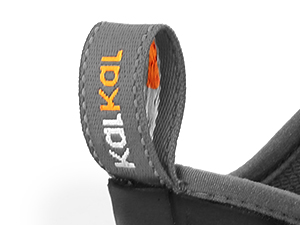 Reflective Pull Strap
Stay safe with the reflective pull-tab for visibility in low light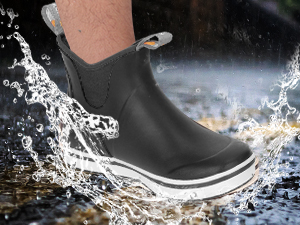 100% Waterproof
100% water protection from neoprene uppers and natural rubber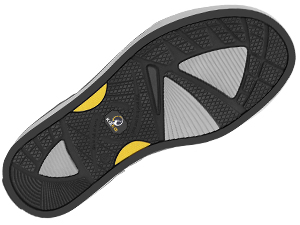 Anti-slip Outsole
Provides a secure grip for stability on any surface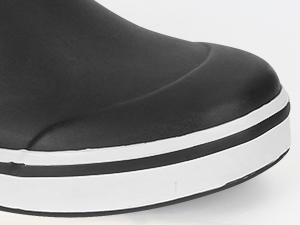 Reinforced Rubber Shell
Built for added strength and durability in tough conditions