A good pair of fishing boots is an essential piece of equipment in the arsenal of any angler. It is not only important to keep your feet protected from the elements, but they also serve as a means of traction and stability when you are navigating slippery surfaces.
Considering that there are a wide variety of fishing boots available to you, it is very important to know what features to look for in fishing boots in order to find the one that is most suitable for you.
In this blog, we will examine the six most important features of deck boots that every angler should be aware of when choosing fishing boots.
Waterproof Construction
The fishing process often involves spending a considerable amount of time in or near water, so one of the most crucial features that fishing boat shoes should include is the ability to keep your feet dry throughout the whole process of fishing.
Ensure that you get boots made out of waterproof materials such as rubber or neoprene. With these materials, water is kept from seeping into your shoes, which means that even in muddy and wet conditions, your feet will be dry and comfortable at all times. You will be able to focus on the job at hand without worrying about wet and cold feet.
With the waterproof construction of deck boots that will keep you warm even in the coldest weather, you are guaranteed to have a great fishing experience.
Slip-Resistant Soles
In the course of fishing, one encounters many slippery environments, such as wet rocks, mossy riverbanks, or slippery artificial ponds. Therefore, in order to maintain balance and avoid any accidents during boating activities or while navigating through rocky riverbanks, you will need waterproof boat shoes equipped with slip-resistant soles that will ensure your boots won't slip.
Choose deck boots that have deep treads on the soles and a high coefficient of friction to ensure that you will have excellent traction no matter what surface you are walking on. The feature will allow you to navigate treacherous terrain with complete confidence without fear of slipping or falling.
Ankle Support
When you are moving around on a rocking boat or if you are on your feet for long periods of time while casting or reeling in a big catch, having proper ankle support is an absolute necessity. Fishing boat shoes that provide a good amount of ankle support will reduce the risk of sprains or injuries while fishing.
To maximize your fishing experience, choose water boots with a high collar or adjustable ankle straps for additional stability and protection, so you can focus on fishing rather than being uncomfortable.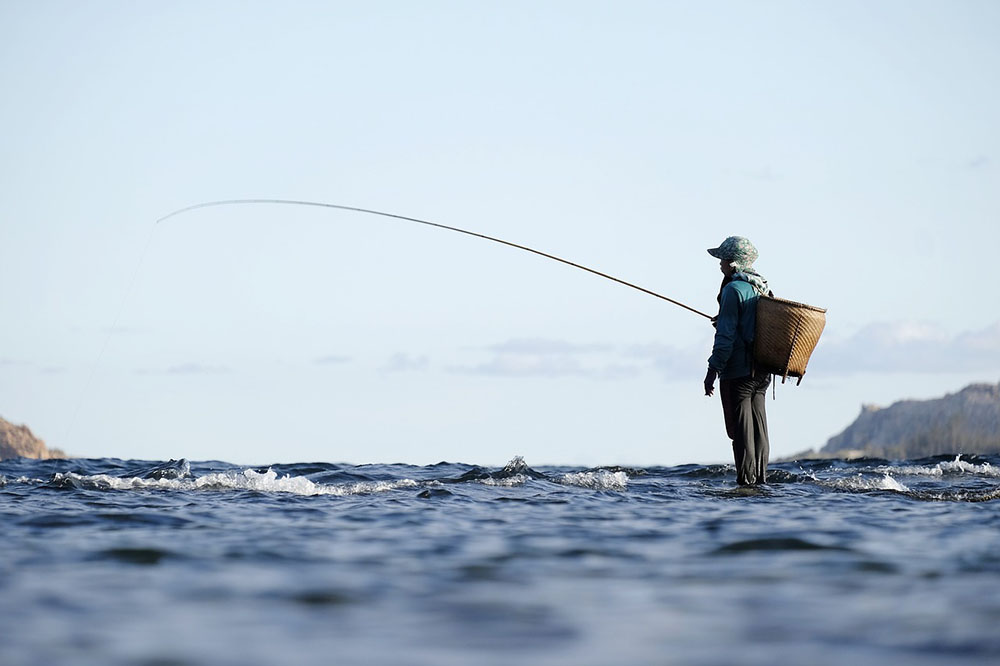 Breathability
During the course of a fishing trip, you will probably have to exert a good amount of physical effort that can result in sweaty feet, which can be uncomfortable and cause unpleasant odors.
When choosing fishing boots, make sure they are constructed from breathable materials that will allow air circulation, prevent overheating, and keep your feet comfortable throughout the entire fishing trip.
Durability
It is inevitable that fishing boots are subjected to harsh conditions, including exposure to water, rocks, and other debris. Therefore, it is very important to consider the durability of the boots. When choosing deck shoes to wear on your fishing trip, keep in mind that they should be made of high-quality materials that will endure the wear and tear.
Boots that feature reinforced toe caps and rugged outsoles will be able to protect the feet from abrasion and protect them from the elements for many seasons to come without sacrificing performance and durability.
Proper Fit
Lastly, having a fishing boot that is properly fitted is crucial to both comfort and performance while fishing. When your boot does not fit properly, you will suffer from blisters and discomfort, and it may even hinder your ability to catch fish effectively.
To find the perfect shoe that suits your feet, it is important to take some time to measure your foot size accurately and try on different brands and models before making a purchase.
The Kalkal deck boots, which are a good example of one such neoprene boot on the market today, combine a wealth of features, including waterproofness, a non-skid outsole, reinforcement at the toe and heel, breathable materials, and ankle support all in one. If you are seeking a deck boot that meets all your needs, both in terms of cost-effectiveness and durability, the Kalkal deck shoes can be the perfect choice for you.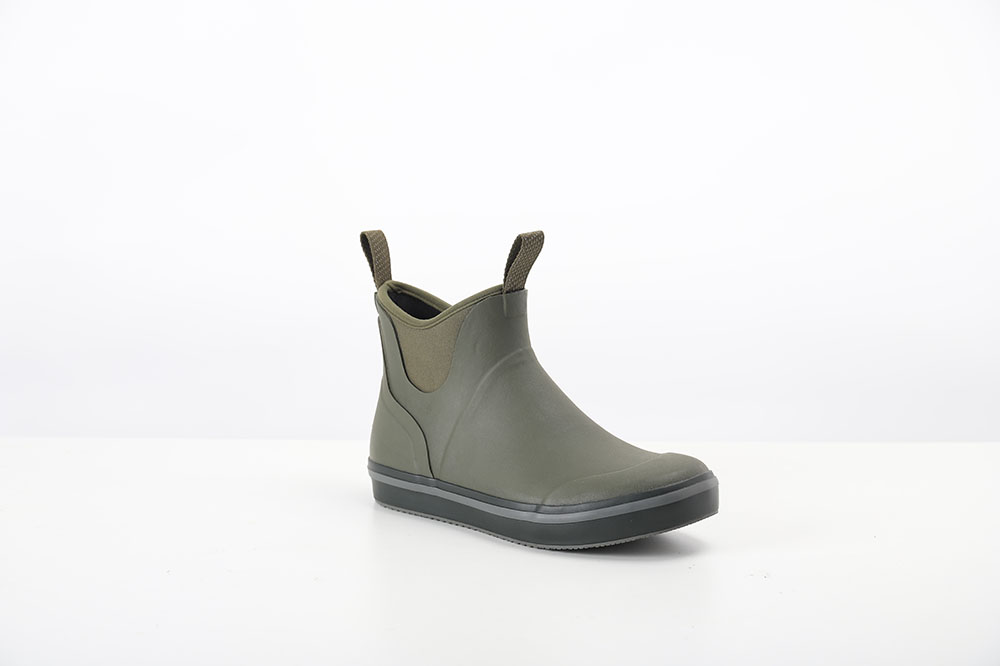 Conclusion
Having the right gear is crucial for a successful and enjoyable fishing experience. The benefits of investing in high-quality deck boots go beyond keeping your feet comfortable; they will also help you perform better on the water. Next time you go out for a fishing expedition, make sure your boots have these six crucial features to make your experience as successful and enjoyable as possible.