When it comes to fishing, footwear is an essential investment, the right shoes can greatly enhance your fishing experience, providing comfort, safety, and practicality. In this blog post, we will take a closer look at the different types of footwear that are suitable for fishing as well as the factors you should consider when choosing the perfect pair.
Waders
Waders are a popular choice among anglers who fish in rivers, streams, or lakes. It extends up to the chest, providing a degree of protection against water and mud. There is also no drooping or slippage of the waders as you might find with jeans.
There are two principal types of waders to choose from: hip waders and chest waders. Hip waders are ideal for wading in shallow waters, while chest waders are suitable for wading in deeper waters. When selecting waders, make sure they have a solid sole and a good grip so that you will be able to stay on slippery rocks or uneven ground without slipping.
Fishing Boots
Fishing boots are designed specifically for anglers. The material used in the making of these boots is durable and provides the wearer with protection and support. The best boots to choose for fishing are those that support the ankles and fit comfortably to prevent fatigue during long hours of fishing.
In general, fishing boots usually fall into two categories: Deck boots or wading boots.
Deck Boots
Designed for use on boats or docks, deck boots are typically waterproof and equipped with non-slip soles so that they will not slip on wet surfaces, ensuring total stability on wet surfaces. In wet conditions, anglers who are fishing in deck boots are essential for their safety.
Kalkal rubber deck boots are one of the best options for fishing footwear available on the market today. With its specialized deep pattern sole, Kalkal mens deck boots provide superior grip on wet surfaces, ensuring a superior fishing experience when wearing them. These boots have a neoprene rubber construction that makes them 100% waterproof, which ensures your feet remain dry even during a heavy rainfall or when you wade through a heavy downpour.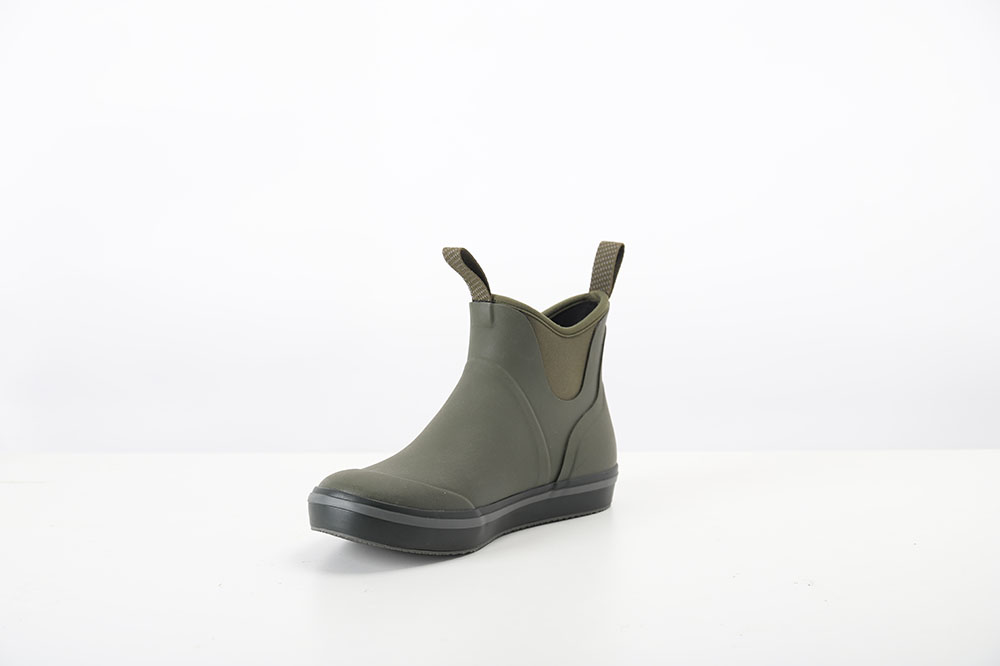 Wading Boots
Wading boots are designed to provide anglers with traction, stability, and protection when wading in shallow water or standing on slippery boat decks. These boots usually have a thick sole and a high ankle that prevent debris and water from entering the shoes.
Water shoes
Known for their lightweight, breathable, and quick-drying characteristics, water shoes have become a popular choice for anglers who prefer fishing from the shore or on a boat. The shoes provide a good grip for your feet and protect your feet from sharp rocks or shells that may cause injuries. The versatility of water shoes also makes them an ideal choice for other outdoor activities on the water, such as kayaking or paddleboarding. If you want to ensure maximum comfort and safety while wearing water shoes, be sure to buy ones with rugged soles and a snug fit.
Sandals
Sandals are perfect footwear for casual fishing trips or fishing in warm climates. Make sure you opt for sandals with straps that hold down your feet securely and provide stability so you do not slip around. Additionally, sandals that have good arch support and non-slip soles can also be effective in ensuring comfort and preventing incidents like slips and falls from happening. However, sandals may not offer as much protection as other types of footwear, so they are best suited for less demanding fishing environments.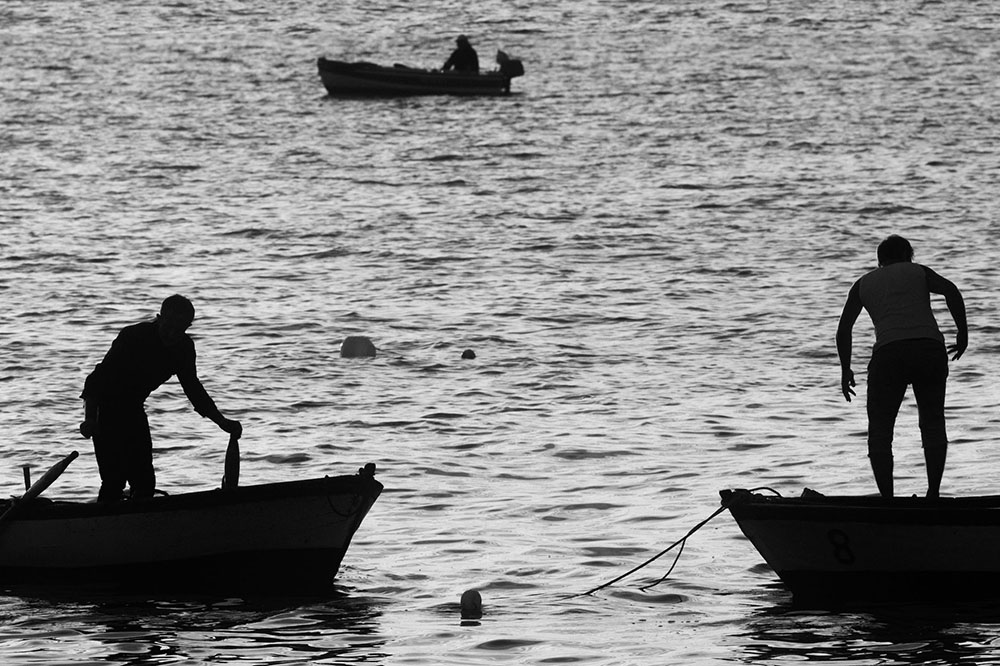 When fishing, it is important to take the appropriate footwear, and choosing the right footwear for fishing is essential for your comfort, your safety, and for a positive overall fishing experience. When it comes to choosing fishing footwear, you should take into account the specific conditions, your preferred fishing style, and how much protection you require. Investing in proper fishing footwear will not only keep your feet dry and comfortable but also enhance your performance on the water.