Choosing suitable work boots with arch support can be quite confounding. To make an informed choice, let us dive into some technical aspects. The human foot has three arches, namely medial, lateral, and transverse.
These arches are formed by the placement and arrangement of the foot bones. Arches, supported by the muscles and ligaments, function as the shock absorbers of the feet. They take the force and play an effective role in safeguarding the musculoskeletal system of the human body.
Wearing work boots with arch support provides enough cushion for the feet. They help improve the blood circulation in the feet, thus keeping them healthy and active.
They are also effective in preventing miscellaneous issues such as edema of feet, joint pain, and swelling. Using no arch support can expose arches to excessive force or stress that can cause extreme burden on them leading to an injury or exertion of the feet.
What Is The Arch Support In Boots?
Arch support refers to the making of shoes designed to help the foot arches. The arch support makes sure that the work boots are designed according to the size and shape of the foot arches.
As the foot is made of the complex structure of muscles, bones, and ligaments, arch support should be optimally designed. These arches are made up of soft material and are highly comfortable for human feet.
The work boots with arch supports are useful in evenly dividing the pressure over the arch of the foot and reducing any exertion over the foot arch. As a result, the chances of foot soreness, muscle spasms, and ligament strain are reduced.
Types of Foot Arches
To expand our understanding of arch support, let us glance at foot shape. The human foot has three different arches:
Low Arch: If the appearance of your feet is more like complete feet and when you keep your feet on the ground then the space between your feet and the ground is negligible then it means that you have a low arch. This type of arch puts excessive pressure on your muscles and results in strain or stress on your feet. This condition is called flat feet.
High Arch: If the footprint of your foot is very small then this is indicative of high arch feet. This also means that your muscles and ligaments will have excessive stress over them as compared to the neutral arched foot. This condition of the feet is called cavus foot.
Neutral (Medium) Arch: If the middle part of your foot is half-filled then it means that you possess the medium arch. This condition is simply a median for low and high arches.
How to Select Arch Support According to Arch Type?
For Low Arch (Flat Feet):
The selection of arch support depends on whether your flat foot is rigid or flexible. If your feet appear flat regardless of whether you are standing or sitting, you have rigid flat feet. For this case, you need low arch insoles for your feet.
If you get an arch of feet upon sitting, it means that you have flexible arch feet. Now you need insoles with medium arch. Low-arch work boots are also beneficial for people who work on hard surfaces.
For High Arches (Cavus Foot):
For high arches, you need high and extra arched soles for your feet, which will fill the gap and act as shock absorbers for your feet. High-arch work boots are the best choice for people who are having high arches. Moreover, people who work on uneven surfaces can also get the maximum benefit by using high-arched work boots.
For Foot with Neutral Arch:
Moderate arch work boots are effective for the neutral arch feet. They provide enough support for working all day if you have a neutral arch. Furthermore, people who work in less rough environments like residential construction areas also prefer this kind of shoes.
Why Arch Support Matters in Work Boots?
The presence of arch support in your boots is also beneficial in improving balance and keeping a correct posture while working. A pair of comfortable boots with arch support improves the overall functioning of your body. It can not only reduce the stress over your feet but also reduce the stress and spasms in your legs and back area.
How to Choose The Right Work Boots With Arch Support?
Before making a purchase decision, let us learn about the main features of work boots with arch support. Here we list some important aspects for consideration when choosing the right work boots.
Shape of the Boots
While selecting the right arched shoes, you need to check the shape of the shoes. Draw a line from the top of the shoes to the middle of the heel. If you have a low arch, this line should pass through the middle of your toes.
These kinds of shoes are straight-shaped as you need added stability with a low arch. If you have high-arched (pronated) feet, then this line should pass through the outer part of your toes. Such a shape provides you with the best fit.
Midsole Type
It determines the cushioning ability of a shoe. If you have low arches (pronated), then dual-density midsole would give you shock absorption. If you have high arches, a single-density midsole would be the best for cushioning.
Boots Construction
In the case of low arches, board-construction shoes are the best choice. If you have high arches (supinated), then slip-constructed shoes are the best choice with stitching along the whole length of the shoe.
Benefits of Wearing Work Boots with Arch Support
While working, the legs are vulnerable to stress and fatigue. The hip joint and legs bear the weight of the entire body and prolonged working can make the leg swollen, spastic, and painful.
The use of proper work boots with arch support helps keep your feet in a comfortable position. With them, foot arches maintain and balance the pressure over the feet. The flexibility of the feet is also improved, and the impact of hard surfaces is not transferred to tarsal bones.
It saves the feet from developing various muscular and bony dysfunctions, like plantar fasciitis, heel spurs, and bunions. Work boots with arch support prevent any abnormal and excessive supination and pronation of the feet. By having arch support, your feet get the most stable posture.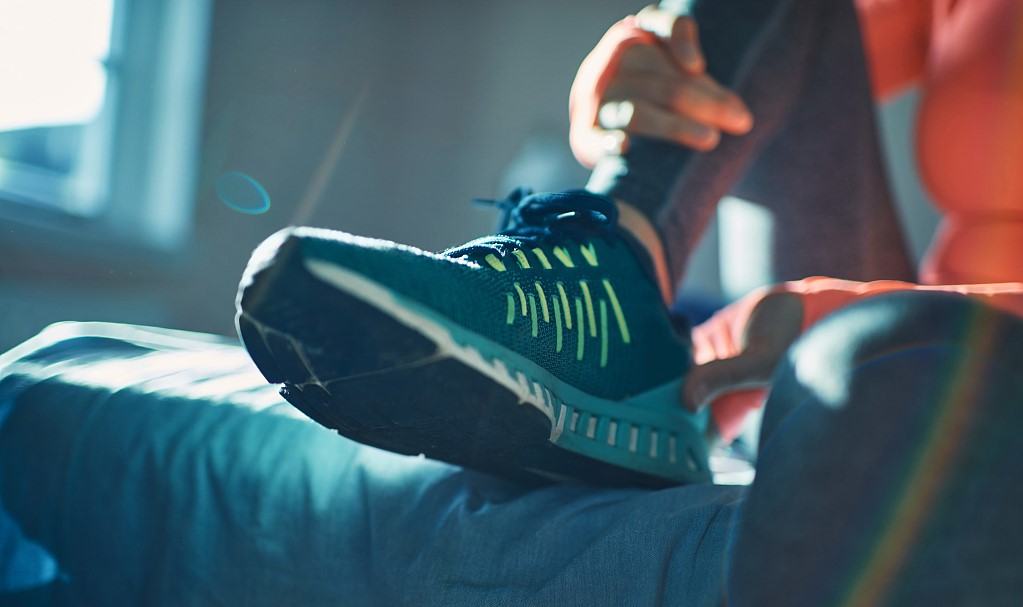 Editor Pick: Best Work Boots With Arch Support
When it comes to finding the perfect work boots that provide both comfort and support for your feet, having proper arch support is essential.
The right pair of work boots can make a significant difference. To save you time and effort, we have researched and listed some of the best work boots with arch support for you.
Ariat Groundbreaker Chelsea Work Boots
Thorogood V-Series Crazyhorse Safety Toe
Timberland PRO 6″ Boondock
Keen Utility Pittsburgh 6″
Danner Vicious 4.5 Inch
Timberland PRO Men's Helix 6″
KEEN Utility Detroit XT Mid Soft Toe
Carhartt RUGGED FLEX® 6″Composite Toe
WOLVERINE Overpass 6″ Composite Toe
Irish Setter ASHBY 6″ Safety Toe
Caterpillar Women's Excavator Work Boots
Danner Men's Bull Run Moc Toe
Their insole is extra comfortable with 4LR (four-layer rebound) technology. The outsole is both oil- and slip-resistant. Their primary advantage is fully insulated leather, and the limitation is their weight being moderately heavy. They have 4.5/5 ratings.
These 6" safety toe boots provide optimal protection. With a waterproof membrane, your feet remain dry in wet conditions while the rugged rubber outsole ensures superior traction and resistance to slips and oils.
Designed for comfort, they feature a removable, cushioned polyurethane footbed. These boots are built to last with Goodyear storm welt construction and a composite shank for stability and support. They possess a rating of 4.1/5.
These boots are impervious to the elements and blood-borne pathogens. Equipped with a robust rubber toe protector and composite safety toe, they safeguard against impacts.
The Anti-Fatigue footbed ensures shock absorption and energy return. They have a lining with recycled plastic that keeps you dry. The lightweight TPU outsoles resist heat, slips, oil, and abrasion. Elevate your safety and comfort in extreme conditions. They have a 4.2/5 rating.
This waterproof work boot combines the comfort and durability needed for demanding jobs. Featuring an underfoot stability plate, it provides all-day support, reducing fatigue and keeping you going strong.
It equips with KEEN.DRY technology to keep your feet dry and comfortable. Their insoles provide EVA footbeds, and the outsole is oil- and slip-resistant. The plus point is their efficient shock absorption while the drawback is their short-term reliability. They are rated 4.1/5.
With a heel cup that provides a secure fit and a spacious toe box to accommodate heavy loads, Danner boots offer both support and room to breathe. The dual-density EVA midsole absorbs shock, reducing fatigue and enhancing overall comfort.
The oil- and slip-resistant outsole is suitable for both indoor and outdoor work environments. Their prime feature is composite safety toe caps while the downside is they make noise while walking. Their rating is 4.5/5.
The men's Helix waterproof boots offer ultimate lightweight comfort and durable performance in tough conditions. They provide maximum protection including an alloy safety toe, electrical hazard protection, and a fiberglass shank.
Their insoles have anti-fatigue technology polyurethane foot beds while outsoles are grippy as well. Pros include being waterproof, oil-, slip-, and abrasion-resistant while the limitation is their bulkiness. They have a 4.0/5 rating.
Being 100% textile-based, these shoes have insoles with cushioned footbeds while outsoles are oil- and slip-resistant. The work boots provide ultimate comfort, support and protection. The soft toe construction offers lightweight flexibility, while the breathable mesh lining keeps your feet cool and dry.
Whether you're on the job site or exploring the outdoors, these boots are your reliable companion. You will stay comfortable and safe with this KEEN Utility's Detroit boots. They are rated as 4.0/5.
These rugged 6-inch men's boots are built to match your on-the-go job. Their insoles are cushioned polyurethane insoles and EVA midsole that provide support and shock absorbance.
The Rugged Flex® rubber outsole ensures traction and flexibility on various surfaces. Pro is their electrical protection while the con is their squeakiness. They have a 4.4/5 rating.
These boots feature ContourWelt® technology for maximum comfort and support. They are built with quality waterproof leather and an abrasion-resistant toe.
With moisture-wicking mesh lining, they can keep your feet cool. Moreover, the superior comfort PU midsole adds extra support, while the dual compound rubber and PU outsole give outstanding traction on the terrain. They possess a rating of 4.4/5.
Their insoles are PU-cushioned foot beds while outsoles are rubber EVA traction tred. Their advantage is aluminum safety toe caps while their limitation is being narrow. They have a 4.6/5 rating.
These boots are designed for women and are intended to withstand tough working sites with ease. It is supportive, comfy, and long-lasting, and it provides all you need.
Featured by their 360-degree protection, these shoes have outsoles that are biomechanical as well as slip- and oil-resistant. They have ergonomic ankle pods. Their pros are being lightweight and waterproof, and the con is lace hardware durability. Their rating is 4.8/5.
These boots are made of oiled full-grain leather for strength and water resistance. The OrthoLite Footbed offers maximum cushioning, while the outsole ensures traction and comfort on smooth surfaces. Their pros include steel safety toes and lightweight, and the drawback is the use of thin leather. Their rating is 4.4/5.
Conclusion
The work boots with arch support are very helpful in maintaining the correct alignment of feet, improving work performance, and keeping the body weight distributed over the soles of the feet. They are available in different sizes, shapes, and materials.
As work boots are part of work ergonomics, they should be designed to safeguard the musculoskeletal system of the human body. One should determine the type of arch and then choose the appropriate work boots with arch support.