As well as making hunting more enjoyable, wearing a good pair of hunting boots will protect your feet and keep you safe from harm, so a pair of boots that are reliable and dependable is always what you are looking for.
The market is flooded with many different types of hunting boots these days, but how do you find the best one that will be most suitable for you?
The choice of the right hunting boot depends upon your environment and needs. When selecting the right hunting boot, you will ensure that your health and safety are not compromised.
Let's take a look at the different types of boots in order to make your decision on this important matter as easy and straightforward as possible.
What Is A Hunting Boot?
The hunting boot is a piece of footwear that is specially designed for hunting as well as other activities that are performed in the outdoors, which are generally based in environments with extreme terrains and wet weather conditions.
And camouflage is a common color of hunter boots to help the hunters blend in with their surroundings in the wild.
Aside from providing extra grip and stability on challenging terrain, these hunter boots also protect against water, mud, and debris.
Typically, hunting boots are also equipped with features that help keep you warm, such as insulation. For long days of hunting trip, a pair of lightweight hunting boots will serve better with all-day comfort.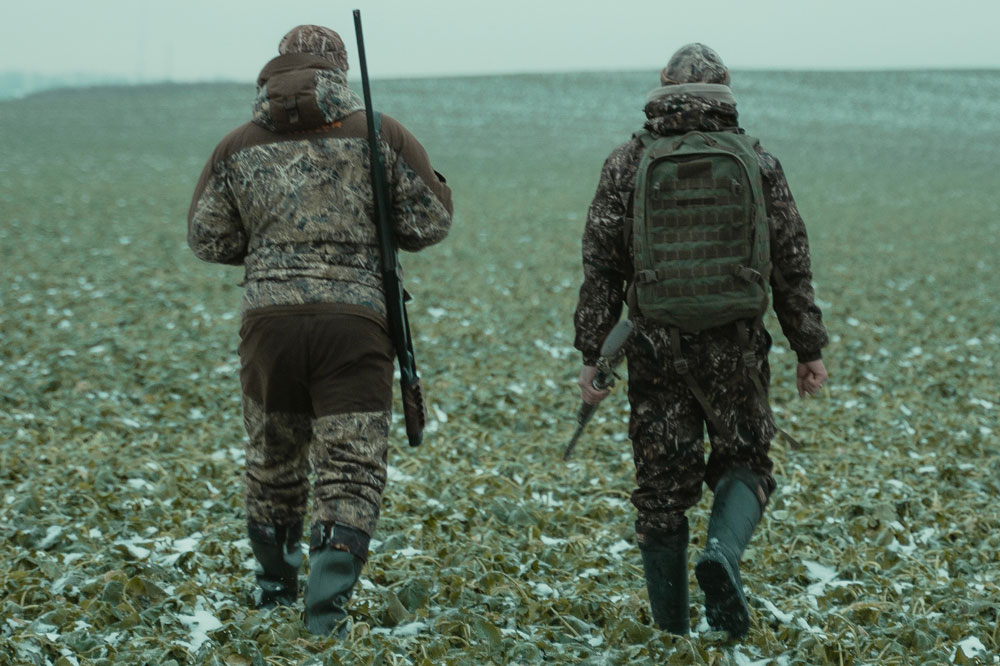 Different Styles of Hunting Boots
Typically, there are four different types of hunting boots: upland hunting boots, mountain hunting boots, snake hunting boots, and rubber hunting boots.
Upland Hunting Boots
As the name implies, upland boots are usually made for upland hunters when capturing upland birds in the wild, like grouse, woodcock, and quail. All of these birds are classified as upland birds. Usually, the terrain consists of grassy areas and flat areas.
Upland hunting boots can provide enough traction for flat and grassy terrains, but are not suitable for rocky terrain or those with loose stones. These boots are often similar in appearance to regular hunting or hiking boots and are worn slightly above the ankles.
Mountain Hunting Boots
Mountain boots are specially designed for rugged terrain and provide additional ankle support, stability, and cushioning. Compared to upland hunting boots, this type has better traction, which makes it easier to stay steady in the field.
At higher altitudes, these mountain boots contain more insulation to ensure that they can keep you warm enough in the cold. In most cases, they reach just above the ankle or even a bit higher.
Snake Hunting Boots
In swamps or marshes where snake activity is high, snake boots are specifically designed. These boots are the best form of protection for going into snake-infested areas - you cannot rely on any other footwear for this.
Considering the dangers of snake bites, the boots are made to go well above the ankle, and almost reach the knee, helping to ensure that you will stay protected.
Aside from that, the boots are made from a material that cannot be penetrated by snakes' fangs, thereby ensuring the best protection against snake bites.
There is also a very good chance that hunting snake boots will be scent-resistant and available in either uninsulated or insulated versions to meet the needs of different seasons. Nevertheless, there is little traction provided by snake boots.
Rubber Hunting Boots
The rubber material used in the manufacture of rubber hunting boots is waterproof, making them a perfect choice for wet conditions. The majority of the time, these boots are used when taking ducks.
In terms of height, rubber hunter boots are almost up to the knees, but they are usually not as long as standard snake boots.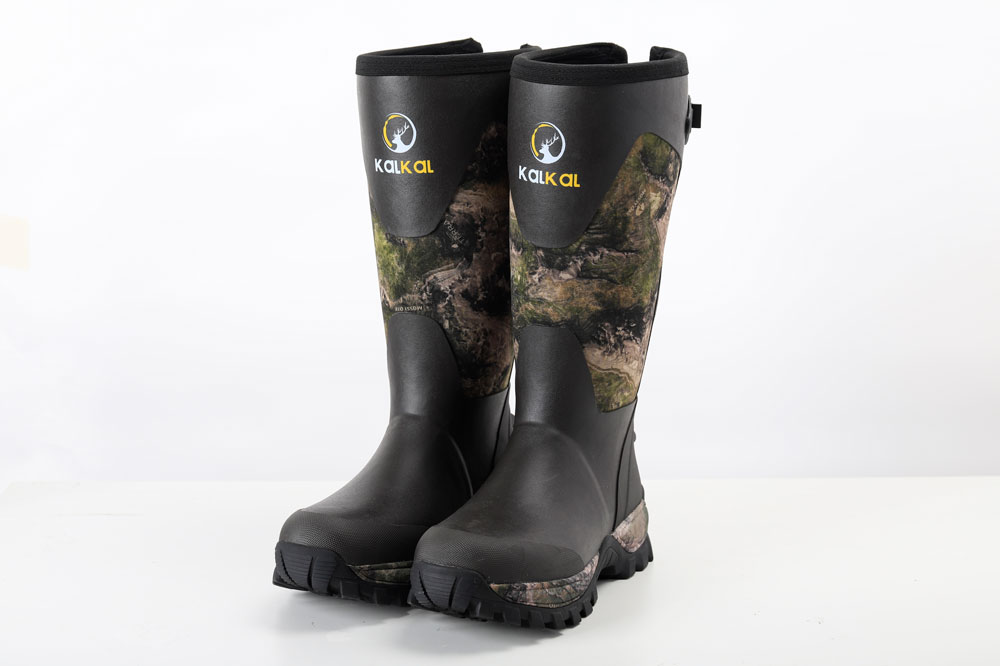 What to Consider When Buying Hunting Boots
Weight
The weight of your hunting boot plays an important role in the choice of a hunting boot as it can have an effect on your agility and speed when traversing different terrain types.
It can be difficult to pursue games when wearing heavier boots, as they can cause fatigue and slow the hunter down. Quick and efficient movement is possible with lightweight hunting boots.
A hunting boot's weight is going to be determined by a variety of factors, including what materials are being used and how much is being used. A hunting boot's weight is going to be determined by a variety of factors, including what materials are being used and how much is being used.
Traction
Choosing the correct hunting boot traction should be based on the type of terrain you will be walking on. A hunting boot that has better traction makes you less likely to slip and lose your footing when walking over uneven surfaces or in slippery conditions, thus keeping you safe and secure from losing your footing.
It has also been proven that traction helps to reduce fatigue because it gives your feet an extra grip to allow you to cover more ground faster and with less effort.
Conclusion
There is a long and complicated process involved in choosing a proper boot, and there are different types of hunting boots that are appropriate for different situations. However, if you remain patient, you will necessarily find one of the best ones available.
Visit Kalkal for more information about hunting!
You May Also Like:
Best Deck Boots – Keep Your Feet Warm & Dry
What are the Differences Between Deck Boots and Boat Shoes
Warmest Hunting Boots for Cold Weather
The 10 Best Women's Hunting Boots Options